Downtown Dallas Neighborhood Guide
The Dallas metropolitan area is the nation's seventh largest, and Dallas is the beating heart of this area of 6.8 million residents. It goes without saying that when you live downtown, you will be in the midst of the hottest bars, clubs and live-music venues. Party with thousands of your besties at the American Airlines Center, or get up close and personal with the band at The City Tavern or Eddie Deen's Ranch. Get your drink on in upscale fashion at Parliament, or hit a dive bar like OE Penguin on Main. Variety, friends, is the spice of life. Downtown Dallas delivers in spades.


Living in Downtown Dallas
Downtown offers a variety of apartment & loft options. High-rise buildings, historic lofts & modern apartments.
The history of Downtown Dallas and the ups & downs in the market over the years have created quite a unique mix of urban apartments to choose from. You'll find architecture ranging from Gothic Revival to I. M. Pei modern. Whether you're looking for a traditional mid-rise apartment, an expansive loft or a modern high-rise apartment, Downtown delivers. With access to Deep Ellum, Victory Park, Uptown, The Arts District, The Cedars & West Dallas, Downtown is a convenient location for the true city experience.

The Downtown Dallas Arts District is a stunning section of Downtown with some great entertainment options.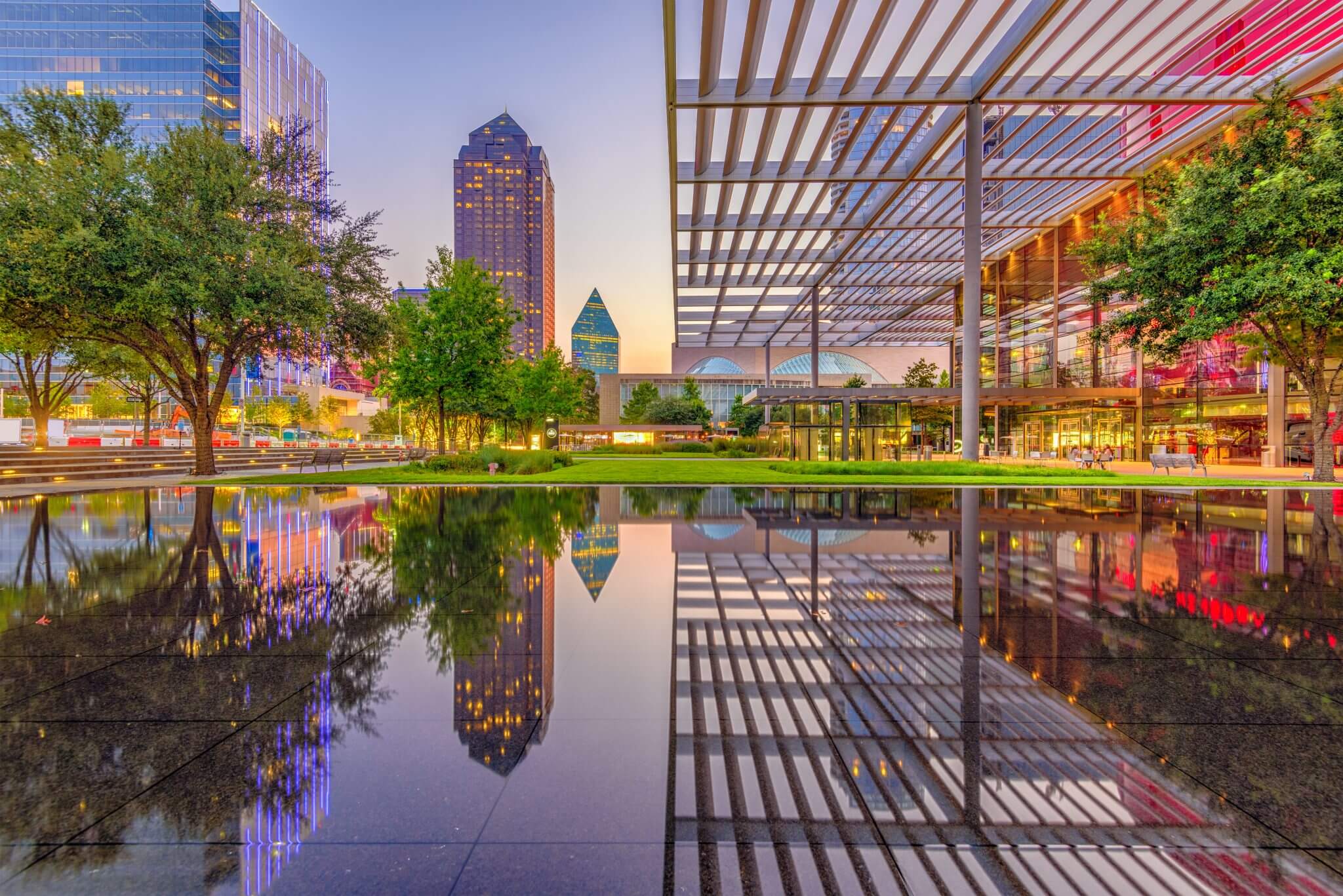 Where culture meets city, the Arts District has been developed to bring all of Dallas' most valuable collections & musical events into a 70 acre sub-section of Downtown. Here, you'll find the Meyerson Symphony Center, Winspear Opera House, Dallas Museum of Art, Nasher Sculpture Center, and the AT&T Performing Arts Center.